BOP Models (Digital meters)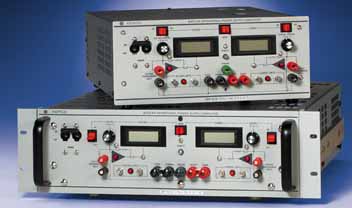 Source and sink 100% of their current rating. See Figure 1.
Separate control circuits for voltage and current with automatic crossover to current and voltage limits.
All controls and flag signals accessible through a 50-pin rear programming connector at the rear.
Zeroable preamplifier available for scaling and summing external signals.
Optional digital displays. Specify by substituting the suffix "D" in place of the "M."
Isolated remote On/off of the output. Contact Kepco to retrofit older models with this feature.